Here's a list of suggestions to help you get started. Anywhere you go and anyone you talk to will give you more ideas.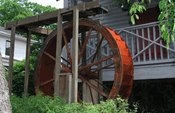 Visit  NSAI  (Nashville Songwriters Association International) If you are a member, stop by to say hello, book a writing room, schedule a mentoring session for while you're in town, learn about the industry in the well-stocked resource room, use the computers or just hang out in the lounge. If you're not a member, drop by to find out why you should be. The staff is friendly and supportive and it's their job to help songwriters. Plus, a major goal of any trip to Nashville should be to meet people, and if you go to the NSAI office it will be filled with songwriters who want to meet other songwriters.
NSAI Thursday night workshops Every Thursday from 6 to 9 pm there is a workshop at the NSAI office (1710 Roy Acuff Place, 37203) designed to help you learn about the music business and become a better songwriter. Some weeks feature song critiques by pro writers, sometimes there's a speaker from the industry and once a month there is a "pitch to publisher" night. There is no charge for NSAI members. If you are not a member you can go to one or two before joining.
Go to a writers night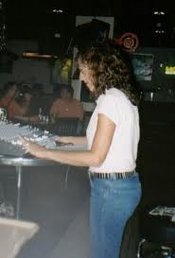 Click the link for information on where they are and how to sign up. Even if you don't perform, this is one of the best places to start connecting with the songwriting community.
ASCAP Straight Talk – every Wednesday, 10 AM This is an informal meeting with one the member representatives who will give you a general introduction to what performing rights organizations do and what ASCAP is like along with some general information about the music industry in Nashville. It is free and open to the public but it is recommended that you call ahead to register, 615-742-5000.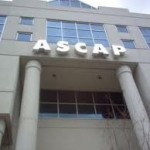 ASCAP Song Source  – every Wednesday, 4 pm Open only to ASCAP members, this is a chance to play a song for a publisher and one of the ASCAP member representatives. You will learn from the feedback they give you on your own writing, and you may learn even more listening to the feedback they give the other writers who attend.  Attendance is free but limited to once every 3 months. Call 615-742-5000 to register in advance.
Country Music Hall of Fame Learn from the past! You can spend a whole day there and not take it all in. One favorit exhibits is voice recordings of various artists answering questions about their music and their lives.
Broadway Honky-Tonks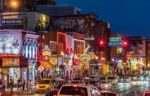 If you head downtown to Broadway between 1st and 5th Avenues you can hear music pretty much any time of day. Clubs like Tootsies Orchid Lounge, The Stage, Legends Corner and Roberts Western Wear feature singers and bands playing cover tunes for tourists and Country music fans. The musicians might be members of road bands for some of the top Country stars . The singers may be the stars of tomorrow. From time to time you might spot a celebrity in the crowd. If you're a singer you might get invited to sit in. In any case, it will be Country music and there will be a lot of it.
Go to Original Music Shows
Click here for a a partial list of clubs that feature original music. Watching what is being played in the clubs is a great way to learn about where the industry is heading. A little research will help you find the shows featuring the kind of music you are interested in. Google the performers and look for ones who have had some success and/or who have ties to the music industry. They are more likely to attract an audience that will include people in the music business or other hopefuls to network with. (click here for networking tips.)