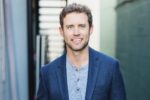 Ryan Beuschel, VP/A&R Warner Chappell Publishing
Ryan started in publishing as catalog coordinator at Universal, then moved to the label side of Universal as A&R coordinator. His next position was Associate Director of Membership for ASCAP Nashville where he provided support for developing and established writers. In 2014 he went full circle back into publishing as Director A&R at Warner Chappell and was promoted to his current position in 2017. His  varied background serves him well as he leads in the discovery of new talent, as well as the development of the existing roster of songwriters.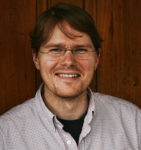 Nate Lowery, GM/VP Creative, Cornman Music
Growing up in Muscle Shoals, Alabama as the son of hit songwriter Donnie Lowery, publishing was a natural career choice for Nate. He started in the tape copy room of Windswept and then spent three years helping Chris Oglesby launch and build Oglesby Writer Management. His next move was in 2007 to another start-up company,  Cornman Music, a joint venture between Warner Chappell and songwriting giant Brett James where he has helped Cornman build a sold roster of writers, score multiple hits and launch the career of  Kip Moore.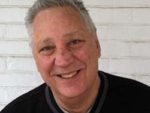 Steve Block, Steve Bloch Music/Demolition
As a consultant, publisher and songplugger Steve Bloch has been listening to music in Nashville for over two decades. He was the founder of Southern Cow Music, and Writer Zone Music, LLC, and currently consults for Demolition Music Publishing. He also listens for producer Doug Johnson. Steve is a frequent guest of many songwriter festivals, workshops, and publisher nights because, as he says, "You never know where the magic will be,"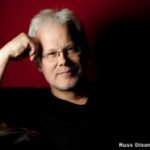 Bobby Rymer, Managing Partner, Writers Den

Bobby spent many years at Almo-Irving working under publishing superstar David Conrad, taking over the top position when Conrad retired. At this boutique agency he represented diverse catalogues from rockers Peter Frampton and Bruce Springsteen to Americana icon Patty Griffith to Country legend Kent Robbins.
After Universal absorbed Almo-Irving Bobby became director of the publishing arm of Writer's Den Music Group in Nashville, TN. Their focus was previously unsigned writers and their roster of newcomers included Adam Wright who received for a Grammy nomination for Alan Jackson's "You Don't Have To Love Me Any More." Now as a partner in Writer's Den Bobby continues his quest to discover and nurture new talent and he meets regularly with writers he meets a Play for Publishers Workshops.
PLUS 2 PUBLISHERS TBA