Woody Bomar
Owner, Green Hills Music Group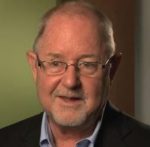 Highlights of Woody's stellar career include a string of hits as a writer including 2 #1s, managing Combine Publishing whose roster included writers like Kris Kristofferson and Tony Joe White, founding Little Big Town publishing that went on to celebrate 15 #1's, 30 top ten singles and more than 500 major label cuts during its ten year history, and being hired as Senior Vice President of Sony ATV to reorganize and manage their Creative Department where, during his eight-year tenure, Woody and his team achieved 1,937 major label recordings including 99 top-ten singles and 46 #1 singles.
Not content to rest on his laurels, he founded Green Hills Music Group, representing established writers and signing newcomers. His company has had songs recorded by Hillary Scott & The Scott Family (Grammy winning album), Rascal Flatts, George Strait, Bomshel, Hunter Hayes, Bucky Covington, Luke Bryan, Jake Owen, Jimmy Wayne, Claire Lynch, Craig Wayne Boyd, Mark Chesnutt, The Derailers, The Dirt Drifters and more.
Sarah Schumacher
Creative director, Curb Word/Country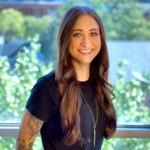 Sarah discovered early on the her passion was working with great songs and great songwriters, a passion she can fully indulge working with the stellar roster of writers at Curb Word.
She began her publishing career in 2017 at Disney Music Group, where she served as a catalogue manager and handled day-to-day writer management. Her next stint was in the sync department at Reel Muzik Werks, a nationwide rights management comopany. In 2019, Sarah formed the management and development company, Darkhorse Music Management where she developed writers and managed Sony/RECORDS artist Jennifer Smestad, writer/producer, Jacob Noe and writer/producer Alex Kline who she continues to manage.
Bobby Rymer
Owner/manager Writers Den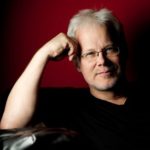 Bobby spent many years at Almo-Irving working under publishing superstar David Conrad, taking over the top position when Conrad retired. At this boutique agency he represented diverse catalogues from rockers Peter Frampton and Bruce Sprinsteen to Americana icon Patty Griffith to Country legend Kent Robbins.
After Universal absorbed Almo-Irving Bobby became director of  the publishing arm of Writer's Den Music Group. Their focus is previously unsigned writers and their roster of newcomers has included Adam Wright who received a Grammy nomination for Alan Jackson's "You Don't Have To Love Me Any More."
 Their catalog, that contains works by  Adam Wright, Bonnie Bishop, Drew Kennedy, Jerry Salley, Melissa Fuller, Tami Hinesh, Thom Schuyler and Trent Jeffcoat, has produced cuts by Alan Jackson, Bonnie Raitt, Chris Stapleton, Rodney Crowell, LANCO, Alabama, Patrick Droney, and Ricky Skaggs, as well as Lindsay Ell's single "I Don't Love You."
Jamie Dryburgh
Creative Director, Demolition Music Publishing
Jamie Dryburgh is a native of Elmira, NY and a 2013 graduate of Belmont University's Mike Curb College of Entertainment and Music Business.  Jamie's tenure in Music City spans over 9 years of experiences and opportunities within the music industry including management, publishing, artist development, graphic design, radio, label services and song-plugging, among other things. 
Prior to Demolition Music, Jamie spent 2+ years at Wrensong Entertainment in songwriter relations.  She is an alum of the T.J. Martell Foundation's Young Professional Advisory Council and a current Publisher Pro Mentor with Marty Dodson's Songtown USA.  Jamie is a co-owner and team member of two Nashville-based lifestyle brands, RNBW and Young Music City, created as platforms to expose Nashville's diverse and elite talent via showcases, mixers and community events.   
Brooke Antonakos
Owner/GM Rockbrook Entertainment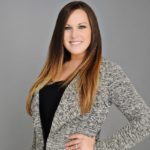 Some people figure out at an early age exactly what they are meant to do, and there is no doubt that Brooke is one of them. She began working at Big Yellow Dog shortly after graduating from the Music Business program at Middle Tennessee State University. In less than a year she was promoted to Creative Director. In 2012 veteran producer Byron Gallimore tapped her for his new venture, Red Vinyl Music.
When multi-hit-maker Jeremy Stover started his own publishing company in 2016, Brooke was a natural choice to work with the stellar team of writers he signed. Over the years she has developed her song sense working with some of Nashville's top writers, including Josh Kear, Stover, Adam Hambrick and Kelly Archer. During her tenure RED enjoyed a long string of cuts by artists like Jason Aldean, Brett Young, Justin Moore, to name a few.
Says Brooke, " My greatest joy has been identifying raw undeniable talent, shaping them with the right creators and team members, and helping them identify, navigate, and amplify their own unique lane in commercial music." To this end she has stepped out on her own to create Rockbrook Entertainment, a one stop shop for connecting and growing various avenues and partnerships for artists, writers, and producers in Nashville.
Lee Krabel
VP of Publishing, SMACKsongs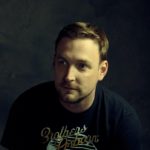 Lee Krabel has over 12 years of working with songwriters in the publishing space in Nashville, TN. He grew up in Chrisman, Illinois working on farms, where he found himself enamored by all genres of music. He developed a passion for country music specifically while serving in the US Army from 2002-2008. After his service in Iraq, he attended Belmont University, and in 2009, accepted an entry-level position in the tape room at SeaGayle Music, working amongst writers like Chris Stapleton, Lee Miller, Frank Rogers, and Chris Dubois. In 2011, he was hired on as Creative Manager at HoriPro Entertainment, working with Phil O'Donnell, Dean Dillon, Brinley Addington, Mike Walker, and Tommy Cecil, to name a few.
In 2015 Lee was elevated once again, accepting a position as Creative Director at SMACKSongs. Since then, he has helped sign and develop writers such as Aaron Eshuis, Ryan Beaver, Emily Falvey, and Josh Dorr; while also working with hit songwriters Shane McAnally, Josh Osborne, Josh Jenkins, Matt McGinn, and Scott Stepakoff. He has secured cuts with Blake Shelton, Kenny Chesney, Tim McGraw, Morgan Wallen, and Jordan Davis.
Combining his passion for songwriters and our military, he has started a successful songwriter series with the USO that travels the country playing shows for active-duty soldiers, veterans, and wounded warriors.