AN AUCTION FOR SECOND HARVEST FOOD BANK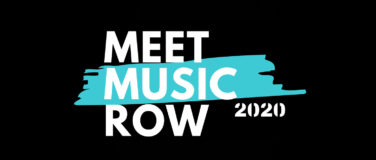 One of the things that makes Nashville such a great city is that, when help is needed, people step up. Meet Music Row has reached out to publishers, producers, labels, managers and more who have generously donated 30 minute meetings to auction off online. The money will go to Second Harvest Food Bank of Middle Tennessee. They do an amazing job of getting food to people who need it, and right now, more people than ever need their help. The auction is a great way for you to help keep people from going hungry while getting something valuable in return. The auction will run Sept 5th through Sept 13th. Complete details are at www.meetmusicrow.com.
No October workshop

The Play for Publishers workshops are all about connecting writers to publishers and to each other. Sadly, this is not a good time to gather people in closed rooms for long hours, so the decision has been made to cancel the October workshop. As soon at the camaraderie and lively interaction that are a hallmark of the event will not endanger anyone's health, we'll be back. To get notice of when the next one will be scheduled, sign up for the email list and check the box for workshops.
Barbara online
Get notices about workshops, Bluebird auditions and Barbara's shows:


Play for Publishers

@barbaracloyd